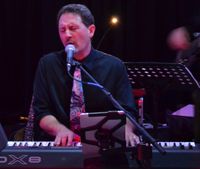 Neal Carson, keyboards and vocals
Neal is a true student of rock and pop music with over 45 years experience. Neal also leads local favorites Cherry Lane Band, who perform throughout the area in both full 8-piece band and smaller configurations. Neal resides in Upper Black Eddy PA, where he enjoys life on the Delaware River and his music studio. Playing second keyboards with River of Dreams is an absolute blast for Neal. On any given song he can be playing electric piano, organ, strings, harmonica, accordion, or banjo, on some of the best songs ever written. What's not to love?
Damian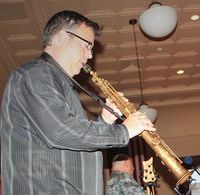 Proulx, saxophones and backing vocals
Damian is a veteran performer in the Philadelphia metro area, playing in rock and roll, dance and party bands including The Elements, a ska originals band, The Sensational Creations, and the Philadelphia party band Diablo Sandwich. Damian believes horn sections add not only great sonic textures but also visual appeal for audiences. He is a big fan of Soul, R&B and Doo Wop.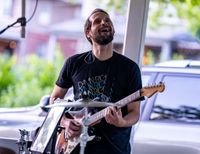 Benjamin Karp, guitar and backing vocals
Benjamin Karp has been playing guitar since the age of 12. He co-founded 3 different rock/jambands, MJ project (2001), Sonic Spank (2009) & the Blurry Nights (2013), releasing 7 albums and touring the eastern US. Ben has also performed with Jon Fishman, Calvin Weston, Vernon Reid, members of Lotus, the Disco Biscuits and the New Deal. Karp recorded on one record with Calvin Weston (which featured pianist John Medeski), 2 records with trombonist Ernest Stuart, 2 records with trumpeter Elliot Bild & 2 records with pianist Tim Brey. Last year he released another album as a co-founder, "Watch You Walk" with Vaux Taux.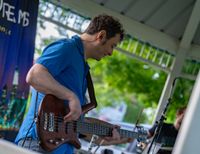 David Palan, bass
David Palan is a bassist/multi-instrumentalist from Glenside, PA. A full-time music teacher and performer, he has recorded and performed with a diverse roster of artists including: Alo Brasil, Archaway, Blivit, Brother From Another, The Blurry Nights, Deb Talan, Fathead, Greg Sover, Illinois, PhillyBloco, Sonic Spank, Space Junk is Forever, Tommy Conwell and many more. He is a lifelong Billy Joel fan.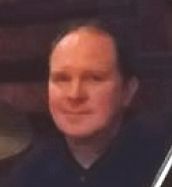 Dennis Barth, drums
Dennis has played drums professionally for over 30 years in many different bands and venues. Currently Dennis plays in River Of Dreams, an Allman Brothers Tribute band, teaches drum set instruction in Doylestown, PA and is the drummer for two churches. Dennis prides himself on writing out the charts to these amazing songs and playing what Liberty Devitto performed on famous albums such as "The Stranger", "Turnstiles", "52nd Street", "An Innocent Man" and "Storm Front". Dennis is equally as comfortable playing rock as well as jazz and funk.